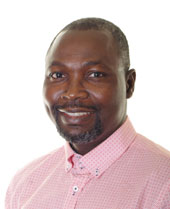 About Me — a Manchester counsellor
Hello and welcome, my name is Miftau Iddrisu. I am an experienced counsellor and psychotherapist, a hypnotist as well as a trained nurse. I am a fully qualified and experienced therapist, offering a variety of psychotherapeutic approaches from a safe, comfortable, private practice in Central Manchester and in Chorlton (South Manchester).
Manchester counselling for everyone
I provide easy to access counselling and psychotherapy for adult and young people, couples and adults via a range of therapy platforms, including face to face, online chat, group therapy, e-therapy, phone, Skype and text.
Short or long term counselling and psychotherapy at your pace
Experience has taught me that clients reach a more successful outcome when they are allowed to work at their own pace.
Often services are not able to accommodate this; however I can offer both long and short term therapy. Have a look at my Counselling page for more about the kinds of therapy I offer.
Some people look for just a couple of sessions to 'get things off their chest' and gain a fresh perspective on their life, whilst others want to take more time to come to terms with the events from their past before looking to their future.
Whatever your difficulty, it is my aim to encourage a sense of empowerment during my therapy work with you. An important factor in therapy is the working relationship between the therapist and client, and I believe in encouraging an environment that includes trust, respect, and warmth. Sometimes humour can be an important component in treatment too.
First steps in counselling
Your initial session can be conducted either face to face or on the phone. This is a good opportunity for us to discuss what you want from counselling and gain a sense of how it may benefit you.
Following this session, we can decide how we might work together and I may suggest an approach which might suit your needs and personal circumstances best. There are details on my Practicalities page about location, fees etc.
My professional qualifications and experience
I am an integrative counsellor and psychotherapist, which means that I use a variety of counselling styles to best suit your needs. My specialities include general counselling, cognitive behavioural therapy (CBT), dialectical behavioural therapy (DBT), Eye Movement desensitization Reprocessing (EMDR) and Hypnotherapy.
I also hold a Practitioner Certificate in Mentalization treatment for Children and Families.
I am a registered and accredited member of the British Association for Counselling and Psychotherapy (BACP) and British Association for Cognitive and Behavioural Psychotherapy (BABCP). As a member I am bound by the BACP and BABCP Ethical Framework which set the standard for good and ethical therapeutic practice. I have been qualified for 8 years.
As a father and a husband, I fully appreciate the challenges we all face as individuals, managing our roles as a parent, partner, wife, husband, sister, brother, and friend, and in our work making time for colleagues and professional relationships. My life experiences help me to understand and connect with a wide variety of clients.
I hope this information is useful and helps you to take the first step in your therapy journey. I will be very willing to support you.
Contact me
If you'd like to contact me to discuss whether counselling might be helpful for you, I'll be pleased to hear from you. Call me on 07999769617 or email me at ( ). There are more details on my Practicalities page too.